Terror on Everest: extraordinary accounts and footage from the day the Nepal earthquake struck.
ABC News 24 • 4th June 2015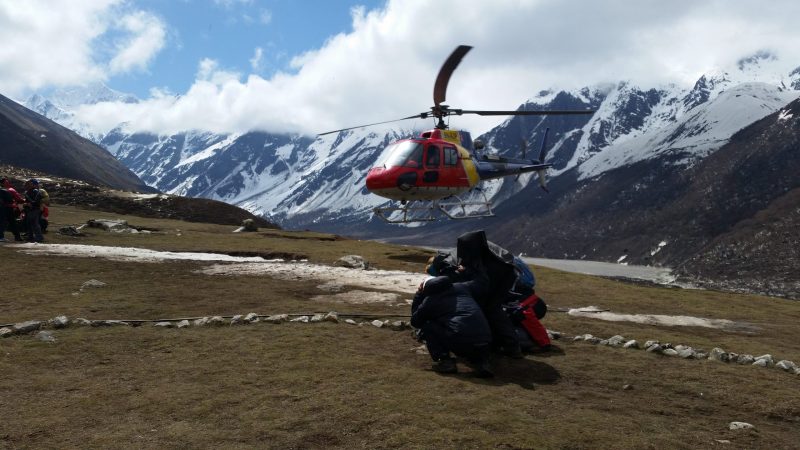 ABC.net
4th June, 2015
On Saturday 25th April 2015, a magnitude 7.8 earthquake devastated Nepal, killing more than eight thousand people and leaving over a million homeless.
As the quake struck, climbers on Mount Everest were caught in a massive ice avalanche which tore down the mountainside. Nineteen people were killed at Base Camp and dozens more were stranded in one of the world's most inhospitable places.
Using exclusive interviews and never before seen footage – much of it shot by the survivors themselves – we hear the terrifying story from the people who lived through it.
At Everest Base Camp climbers Jost Kobusch and Paul Deveney ran for their lives as a wall of ice and snow raced towards them. With the help of their incredible footage from the moment of impact, they explain what went through their minds in the seconds before being engulfed.
Father and daughter team Randall and Haley Ercanbrack were further up Everest and found themselves stranded at 21,000 feet as Randall rapidly developed a life-threatening medical condition.
First time Everest climber Dan Wallace was trapped at Camp 1 and reveals his terror and sadness as he was eventually evacuated with Google executive Dan Fredinburg's body.
The program also explores the science behind the disaster. The power of the earthquake was equivalent to 20 atomic bombs, an event so strong that scientists estimate it shrank Everest and lifted parts of Kathmandu by three feet.
NEPAL QUAKE: TERROR ON EVEREST, from the Smithsonian Channel and presented by Kerry O'Brien, goes to air on Monday 8th June at 8.30pm. It is replayed on Tuesday 9th June at 10.00am and Wednesday 10th at midnight. It can also be seen on ABC News 24 on Saturday at 8.00pm, ABC iview and at abc.net.au/4corners.