Smithsonian Channel to Premiere Nepal Earthquake Special on June 8
TV By the Numbers, Amanda Kondolojy • 1st June 2015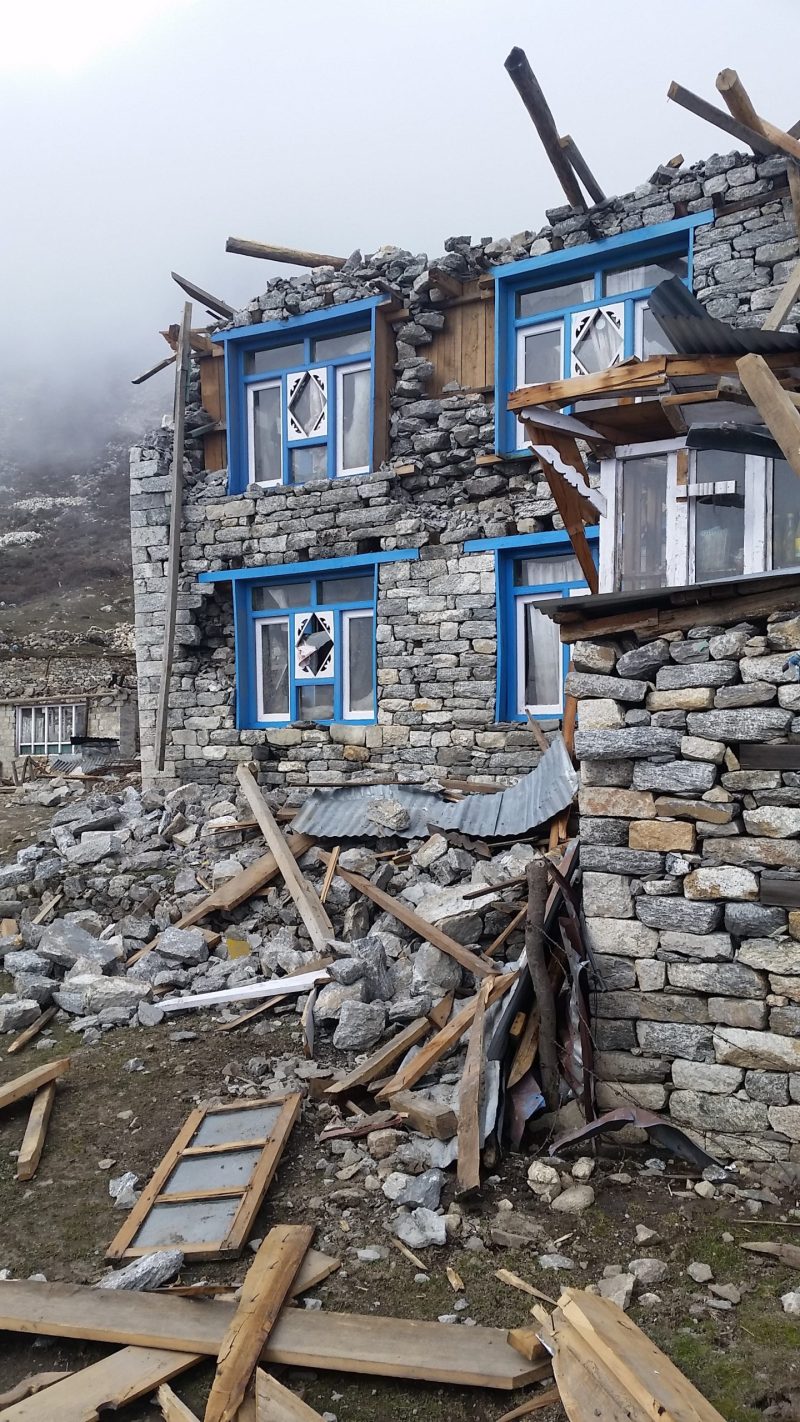 TV By the Numbers, Amanda Kondolojy
1st June, 2015
SMITHSONIAN CHANNEL™ REVEALS HARROWING ACCOUNTS OF EARTHQUAKES AND AVALANCHE
IN THE SHADOW OF MOUNT EVEREST
NEPAL QUAKE: TERROR ON EVEREST
PREMIERING SUNDAY, MONDAY JUNE 8 AT 9 PM ET/PT
New York, June 1, 2015 – On April 25th, a devastating earthquake, of magnitude 7.8, jolted Nepal killing more than 8,500 people and causing the widespread destruction of homes, religious and historic buildings. The quake, Nepal's worst in more than 80 years, was followed by a powerful 7.3 aftershock two and a half weeks later, causing yet more damage. NEPAL QUAKE: TERROR ON EVEREST, a one-hour special premiering Monday, June 8 at 9 p.m. ET/PT on Smithsonian Channel, tells the story of the quake and its aftermath through eyewitness testimony of survivors in Kathmandu and on Mount Everest, and also explores the science behind the tragic disaster.
The one-hour program features previously unseen footage that captures terrifying moments during and after the earthquake. Nepali teenager Ashish Prasai was filming in Kathmandu for his YouTube channel when the quake struck. "I realized the ground was shaking and I pulled the camera out," he says. In just seconds, ancient religious temples were in rubble as locals raced to save those buried within.
The earthquake triggered walls of ice and rock cascading down Everest. Jost Kobusch, the German climber whose eyewitness footage of the "ice tsunami" that swept through Everest's base camp has attracted over 22 million YouTube views, recalls the harrowing moments when he and two others huddled behind a tent in an attempt to find shelter. "When it hit us, it took our breath – we couldn't breathe," Kobusch recalled. "That was the first moment in my life when I really thought, 'This is the end? Am I dying now?'"
For father and daughter Randall and Haley Ercanbrack, from Utah, surviving the initial avalanche was just the beginning of the drama. Stranded at Camp 2 high above base camp, Randall was struck by high altitude pulmonary edema, a dangerous accumulation of liquid in the lungs that can kill if not treated quickly. "I was actually filling with liquid, dying. I couldn't stay there," Randall said. The two endured a terrifying night of uncertainty before a rescue helicopter managed to get him off the mountain.
The power of the earthquake was equivalent to 20 atomic bombs. Across Nepal nearly half a million homes were destroyed, and UNESCO World Heritage Sites were severely damaged.
NEPAL QUAKE: TERROR ON EVEREST also investigates the science behind the disaster, an event so strong that scientists estimate it shrank Everest and lifted parts of Kathmandu by 3 feet. Professor Roger Bilham of the University of Colorado, a world authority on earthquakes, said it was a disaster hundreds of years in the making, the result of enormous underground pressures pushing one tectonic plate under another.
NEPAL QUAKE: TERROR ON EVEREST is produced for Smithsonian Channel by Emporium Productions. Executive producer for Emporium is Emma Read. David Royle and Charles Poe serve as executive producers for Smithsonian Channel.
Smithsonian Channel™, owned by Showtime Networks Inc. and the Smithsonian Institution, is where curiosity lives, inspiration strikes and wonders never cease. This is the place for awe-inspiring stories, powerful documentaries and amazing entertainment across multiple platforms.  Smithsonian Channel combines the storytelling prowess of SHOWTIME® with the unmatched resources and rich traditions of the Smithsonian, to create award-winning programming that shines new light on popular genres such as air and space, history, science, nature, and pop culture. Among the network's offerings are series including Aerial America, Million Dollar American Princesses, Boomtowners, Mighty Ships, Mighty Planes and Air Disasters, as well as critically-acclaimed specials that include Civil War 360, 9/11: The Heartland Tapes; MLK: The Assassination Tapes and The Day Kennedy Died. Find out more at www.smithsonianchannel.com.