Co-Pro Brokering +44(0)7812 084448
Distribution +44 (0) 7968 378526
E: info@silverliningtv.com

World's Most Luxurious Holidays
Dotted around the globe lie ultra-luxurious, exclusive destinations that are beyond most people's wildest dreams. These are places usually only frequented by high-net-worth individuals, heads-of-state and royalty.
Well-kept secrets, most of these rare and hidden gems have never been seen before on television. Until now.
The series delves into the fascinating world of dream destinations – revealing where the rich and famous holiday and what they will experience for an average price of $40,000 per night. From island hideaways to palatial villas and stunning hotel suits, this is the ultimate guide to aspirational escapism.
With exclusive access to behind-the-scenes secrets and high-level hospitality, each episode features three properties that are truly exceptional. From the luxurious accommodation; the calibre of the cuisine and the level of service to the unique experiences on offer. These are holidays beyond even the wildest imagination.
---
Episodes
In this episode, we explore the Mark Hotel and its £55,000 a night penthouse suite - where Meghan Markle held her baby shower. We journey to the Algarve in Portugal to the £180,000 a week Vila Azzurine where billionaires retreat to when they are looking for some sun and sea before embarking on a £16,000 a night ultra-lux safari adventure at the Royal Malewane in South Africa's Kruger National Park.
Screener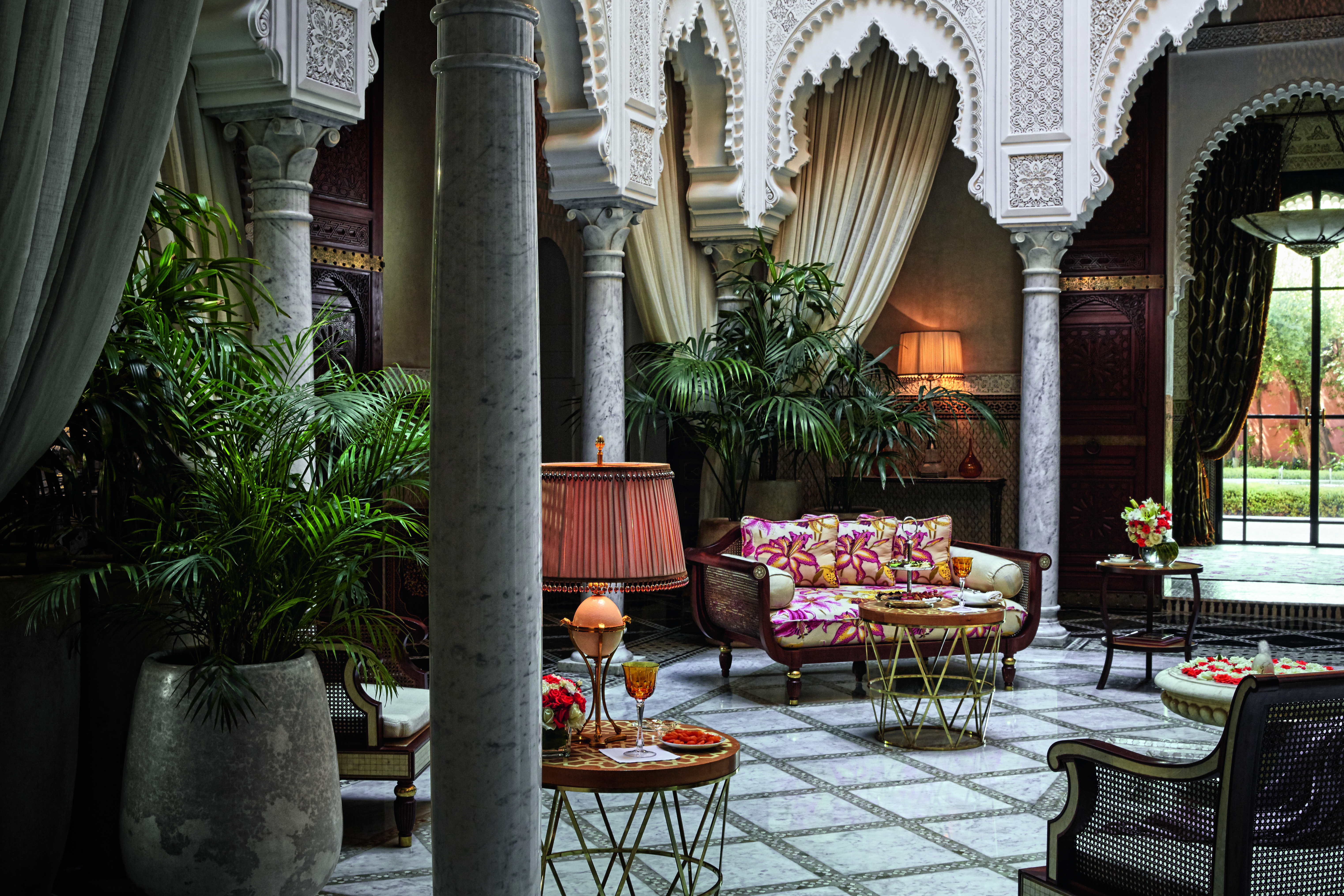 In this episode, we check in to one of the most expensive hotels in the world – the Royal Mansour in Marrakesh and its ornate £40,000 Grand Riad. From the cultural mecca of Morroco, we head to the party mecca for the Hollywood elite – Cabo, Mexico, and the One & Only Pamilla Resort. If you want to party like an A-lister, then Vila One at £20,000 a night is the place for you. Finally, we journey to Italy and the Spa retreat of Plazzo Fiuggi where its Life Rewind package costs £40,000 a week.
Screener
In this episode, we dip our toes in the Billionaires Bahamian retreat – Harbour Island and the pared-back luxury of £50,000 week King's View. Swapping pink sands paradise for Alpine majesty we head to the £18,000 a night Royal Suite at the ultra-luxurious Burgenstock Hotel & Alpine Spa on Lake Lucerne, Switzerland before travelling back in time to live like Kings and Queens at the incredible Le Grand Controle. This £8,500 a night hotel situated in the grounds of the Palace of Versailles delivers the royal treatment to each of its guests.
Screener
Series Title :

World's Most Luxurious Holidays

Format :

3 x 60'

Production company :

Brinkworth Television

Year of production :

2021

Commissioning channels :

More4

Availability :

28/01/2022
Trailer