Channel 4 to chart incredible journey of Peter: The Human Guinea Pig (w/t)
Silverlining TV • 14th January 2020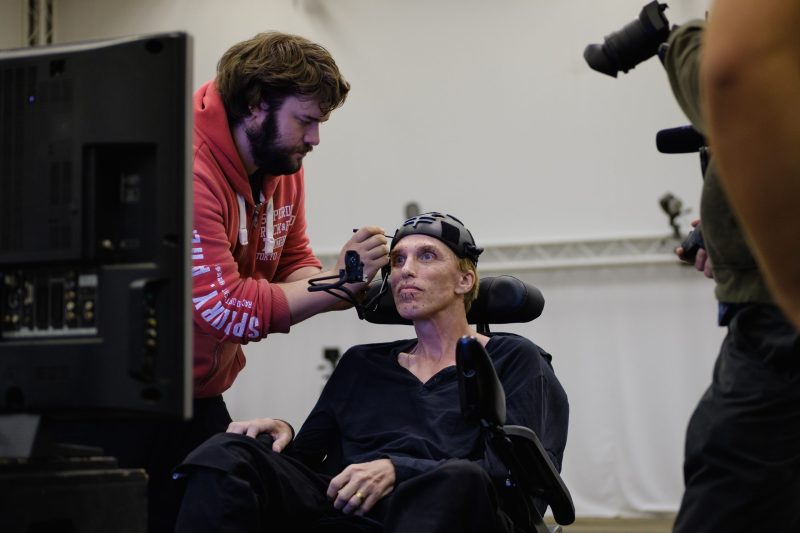 14 January 2020
Channel 4 has commissioned Sugar Films to follow the extraordinary journey of Peter Scott-Morgan and his radical cybernetic transformation. With unprecedented access to Peter and an international group of doctors, scientists, engineers and designers, this 1×60 specialist factual commission will cover 18 months of one of the most audacious transitions ever undertaken employing radical surgery, artificially intelligent computers and robotics technology.
In 2017 scientist Peter Scott-Morgan learned that he had Motor Neurone Disease. From the very start he saw this terminal diagnosis as an opportunity to put his fascination with robotics into practice and become the world's first human cyborg. As his physical condition deteriorates Peter and his team will attempt to capture as much of his old self as possible, from synthetized speech to a facial avatar.
With much of the technology being applied for the first time Peter's journey will have profound implications for many people who suffer from conditions like MND, as well as opening up the biggest question of all: what does it mean to be human?
Jonah Weston, Commissioning Editor, said: "This is truly the point where science and fiction intersect, and it isn't Marvel but factual storytelling that takes us to places that are thought-provoking, startling and -with Peter's profound and total commitment- enormously brave."
Narinder Minhas, Creative Director of Sugar Films, added: "As programme makers, we're blessed to have met Peter, and even luckier to be making a longitudinal documentary capturing his continuing transformation. Not only does the film 'wow' in terms of boundary-pushing science – it has at its heart the inspiring story of a remarkable man and his family taking huge risks and fighting for a better future for all of us."
Producer/Director: Chris Durlacher
Executive Producer: Narinder Minhas
Production Company: Sugar Films
Commissioning Editor: Jonah Weston
-ENDS-