The Accused, Channel 5
Broadcast Now, Rob McCabe • 6th February 2017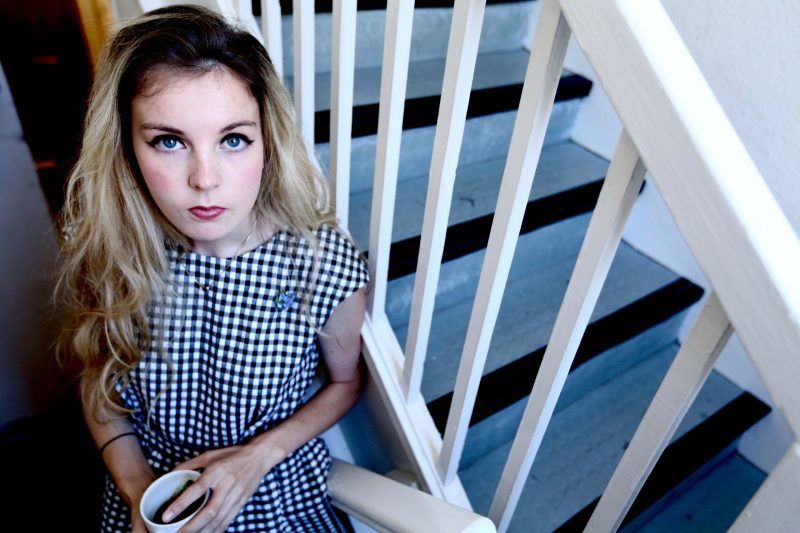 Insight of a trial of a mother accused of failing to protect her baby from a violent assault by her boyfriend.
Broadcast Now, Rob McCabe
6th February 2017
I was sold on The Accused within five minutes of meeting Malcolm Brinkworth, executive producer at Brinkworth Films.
His idea was ambitious and compelling: a documentary that, for the first time, took the viewer deep inside the lives and emotions of somebody charged with a serious crime.
Crucial to the idea was telling stories in real-time rather than retrospectively. We wanted to follow the accused and their loved ones right up until their verdict, and go behind the scenes with the lawyers responsible for trying to defend their liberty.
Along with Channel 5 commissioner Guy Davies – a huge support throughout – Malcolm and I wanted to create something that combined the twists and turns of a drama plot with the emotional intimacy of an ob doc, while shedding light on an area of the criminal justice system that's very rarely glimpsed.
Before filming could begin, there were important legal and ethical issues to discuss. With the superb guidance of Channel 5 lawyer Stephen Collins, a strict set of filming protocols was put in place that enabled us to film with defendants and their lawyers while paying heed to significant issues of privilege and contempt.
Even though the programme would be broadcast after a verdict had been reached, we had to be incredibly careful that the way in which we went about filming and asking questions could in no way influence the accused's stance on the case or their defence.
From a filmmaking perspective, it felt incredibly nerve-wracking, but immensely exciting as well – if we were able to find a compelling story.
Then GT Stewart, the law firm through whom we were searching for cases, introduced us to Kenzey. On paper, her story already sounded incredibly strong: she'd been charged with failing to protect her baby from a violent assault by her boyfriend, and was facing up to 10 years in prison.
The complexity of her case and its emotional scale was exactly what we'd been looking for, and when I met Kenzey for the first time it was immediately obvious that she'd be a fascinating central character. She was also someone who seemed robust enough to tell her side of the story on camera.
Amid the turmoil that her life was in – her children removed by social services, her trial just 10 weeks away – she was able to express her situation with great eloquence and careful thought, and she strongly believed that her experience of being accused was something that should be heard.
When filming began, producer Charlotte Sinden joined the team, bringing extra editorial nous and a sharp compliance brain. As she and I started to capture the build-up to Kenzey's trial, the most challenging aspect was the sheer volume of case evidence – her meetings with lawyers would last for hours and the information was often incredibly hard to digest and decipher. How would we tell the story of her defence in a clear and concise way?
We soon realised that the answer was not to. The strength of the material we were getting lay in its ambiguity and intriguing contradictions, the arguments and counter arguments of prosecution versus defence.
Our editor Steve Barclay used these brilliantly in the edit, ensuring that the central question – "Is she guilty or not?" – remained at the heart of the story throughout.
When filming with Kenzey by herself, having a two-person team helped ensure that we could keep things as unobtrusive as possible. When interviewing her, I avoided seeking her reactions to legal meetings and case developments because we wanted her thought-track to be focused on her emotional state of mind.
We all felt it was important that the backbone to the film should be her voice, revealing to the viewer the deep psychological impact of being suspected of a serious crime. She proved to be an amazing contributor, never shying away from discussing her own emotions or the challenges that she faced.
It was a fascinating and compelling journey, and I felt very privileged to be able to capture it. I strongly believe that it's a piece of television that genuinely says something new – that through Kenzey's story and the work of her lawyers we've been able shed a fascinating light on a world that's not been seen before.
The Accused premiered on C5 on 6th February 2017