Yeti makes Toksvig Christmas special
Televisual, Pippa Considine • 25th November 2022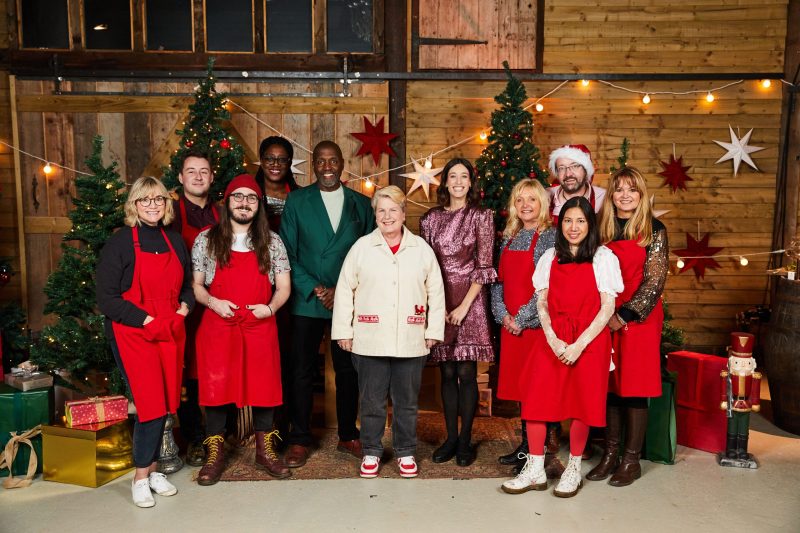 Welsh indie Yeti Television is to make a Channel 4 Christmas competition special, Sandi Toksvig's Tiny Christmas Challenge.
The 60-minute show will see two teams of amateur crafters take on the challenge of transforming a miniature alpine cabin into the ultimate Christmas retreat.
Sandi Toksvig will present the competition in which the crafters work in teams to create all the aspects of the perfect Christmas cabin, from the detailed decorations to the miniature Christmas feast. The special will begin with the 'mini-challenge', where the crafters will be asked to make mini-versions of their own much loved family decorations for the house. The two best makers in the mini-challenge will then become the team captains and take responsibility for the overall design of their room. Each team member will design and make a different miniature item for the room, including a Christmas tree and a roaring fireplace.
World-record holding micro-sculptor Dr Willard Wigan MBE and interior design guru Laura Jackson are tasked with judging the results, looking at all details of the cabins and each item in the rooms. The winning miniature crafter will receive a tiny festive trophy and the title of Sandi Toksvig's Tiny Christmas Challenge Champion.
The commission from Channel 4 follows the series The Great Big Tiny Design Challenge from Yeti Television, which aired earlier this year on More4.
Sandi Toksvig's Tiny Christmas Challenge will air on Channel 4 in December.
Sian Price, creative director at Yeti says "There's something magical about Christmas… but the miniature magic created by our exceptionally talented crafters will leave you rubbing your eyes in disbelief! It's been a true festive treat to work with Sandi and Channel 4 on a miniature show once again. We can't wait to share this seasonal special with audiences this Christmas!"
Clemency Green, Channel 4 senior commissioning editor says "I'm thrilled that we'll be decking the halls with these miniature marvels this Christmas! The team at Yeti have pulled together a gorgeous festive offering and I can't wait for audiences to be wowed, and hopefully inspired, by the work of these incredibly talented makers."