"Training Teachers to Kill" among new slate of C4 commissions
Broadcast Now, Frederick Blichert • 22nd November 2018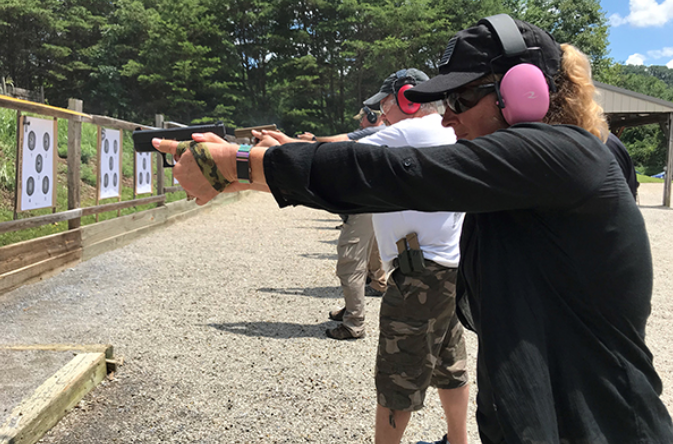 Broadcast Now, Frederick Blichert, November 22 2018.
UK pubcaster Channel 4 has unveiled an expansive new slate of non-fiction commissions, including series on social welfare and health services, as well as arts programming and a doc on the controversial movement to arm American teachers in the face of rising school shootings.
Training Teachers to Kill (pictured) is a 60-minute documentary that follows the heated debate playing out across American school boards, in the wake of numerous school shootings, to arm teachers in order to protect vulnerable students from such attacks.
The film interviews both proponents and critics of arming teachers and offers access to FASTER, a summer school where teachers are trained to deal with potential school shooting scenarios, including killing armed intruders.
Training Teachers to Kill is produced by Sundog Pictures and directed by Kira Phillips. The commissioning editor for C4 is Charlotte Desai.
"After the Parkland School massacre in Florida, Trump's tweet that teachers should be armed made headlines around the world," said Katie Buchanan, creative director of Sundog, in a statement. "His suggestion that teachers should be armed sent shockwaves. In reality there are actual training centers which focus on teaching high school teachers how to shoot in order to protect pupils in their school. We gained access to one of these to find out what was going on."