Silverlining Rights takes DPG Belgium to World's Most Luxurious Island
C-21 Media • 24th October 2022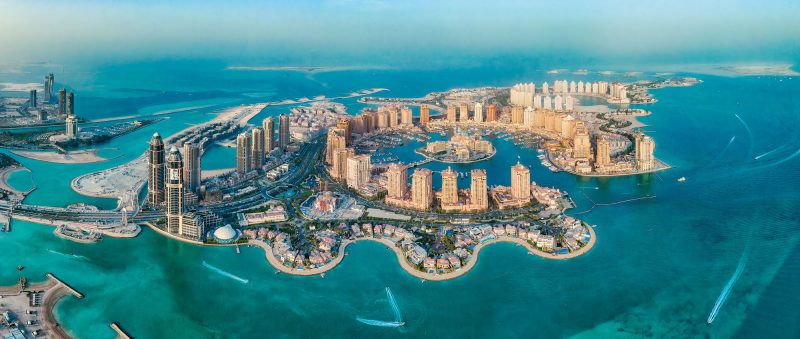 The Pearl Island in Doha, QatarMIPCOM: Multimedia group DPG Belgium has boarded forthcoming docuseries World's Most Luxurious Island as a pre-buyer in a deal with distribution and production-financing outfit Silverlining Rights.
The four-part series from Spun Gold TV focuses on those who work and live on the artificial island known as The Pearl Island in Doha, Qatar. It will be released to coincide with the FIFA World Cup, which is taking place in Qatar this winter.
The deal is one of several Silverlining Rights has secured for exclusive access docs on the first day of Mipcom.
These include Highclere (5×60'), which has been picked up by SBS Australia, VPRO in the Netherlands and TV2 in Denmark. Made by Brinkworth Television for Channel 4 in the UK, the show follows the modern-day Lord and Lady Carnarvon and their staff at Highclere Castle, the main location in period drama Downton Abbey.
Meanwhile, TV4 in Sweden, RTL in the Netherlands and TVP in Poland have taken licensing rights to Christmas special Deck the Halls: The Luxury Christmas Decorators (1×60').
Made by UK prodco Strident Media for C4, the one-off show focuses on professional Christmas decorators transforming iconic venues into sumptuous winter wonderlands.
Finally, European cultural channel Arte has taken Last Eden: Guyana (1×60') for its French and German channels. Produced by Downham Films and Wilderland, the film follows wildlife filmmaker and biologist Dan O'Neill on an expedition in the country, documenting its unique wildlife that is now under threat.