Silverlining Launches MIPCOM 2022 Slate
Mark Ogle • 12th October 2022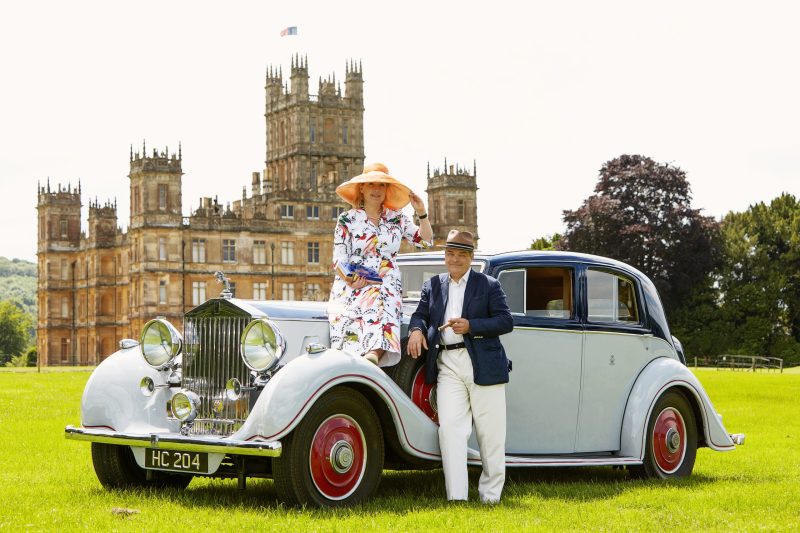 Leading production finance broker and distribution agent Silverlining Rights has unveiled its MIPCOM 2022 slate of new titles spanning genres including true crime and investigations, real lives, luxury access, modern history and competition formats, as the company celebrates its 10th anniversary.
HIGHCLERE (5×60', Brinkworth Television for Channel 4, UK). The fictional Crawley family who inhabit Downton Abbey are known and loved all around the world through one of television's most successful global brands. But what about their real-life counterparts? With exclusive access to Highclere Castle, where the drama is filmed, this new privileged access series follows the highs and lows of the colourful modern-day Lord and Lady Carnarvon and their loyal staff.
MURDER IN THE FAMILY (3X60', Knickerbockerglory TV for ITV, UK) is a new premium prime-time true crime series from the producers of one of Netflix's most watched documentaries – American Murder: The Family Next Door. Each film investigates shocking murders, where the victim and perpetrator are both in the same family, telling stories of ordinary relationships that take extraordinary and ultimately tragic turns.
CAUSE OF DEATH (4X60', Candour Productions for Channel 5, UK) is a ground-breaking television series in which a body in a mortuary becomes the key to an unfolding detective story to discover who the body belongs to, how they died and whether there was foul play.  With 360 access to the coroner (and his team), the police, the mortuary and the autopsies, and using pioneering scientific detective tools this is death investigated in a way we've never seen before.
SECRET WORLD OF SNACKS (6X60, 72 Films for Channel 4, UK) tells the fascinating stories of fierce battles between Britain's biggest brands and the rivalries that have driven them. From Wall's and Häagen-Dazs, McDonalds and Burger King to Kellogg's and Weetabix, the industry titans behind these multi-million-pound businesses reveal what it takes to stay one step ahead and beat the competition.
DOCTORS ON THE ROAD (40X60', Knickerbockerglory for Channel 5, UK) follows the UK's favourite TV doctors as they hit the road, bringing their unique brand of general practise to the nation, in their brand-new mobile surgery.
Bethan Corney, Founder and MD, Silverlining said: "As we celebrate Silverlining's 10th birthday this autumn, we are thrilled to be marking this milestone by unveiling our largest ever slate at MIPCOM, packed with high quality series, documentaries and formats that will entertain, inform and provide gripping viewing for audiences around the world."
…/Ends –
Media contact:
Mark Ogle at OH Communications:
T: +44 (0) 7789 981561 / e: mark@ohcommunications.co.uk