SILVERLINING GETS INSIDE TRACK WITH ALL-ACCESS DOCUMENTARY
Silverlining Press Release • 8th November 2019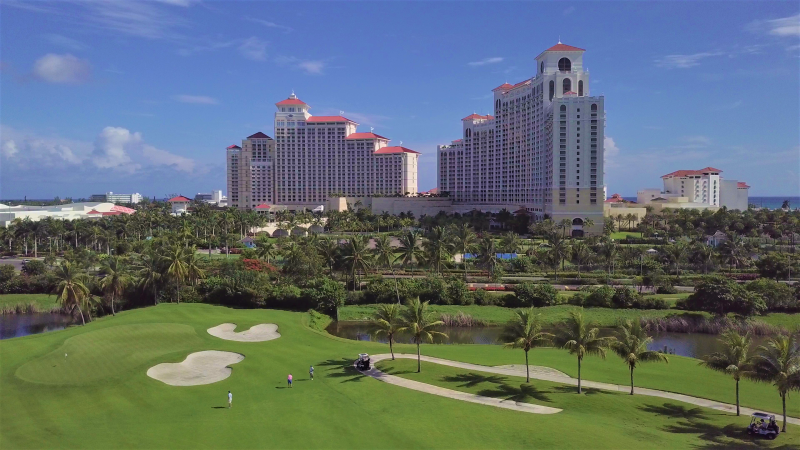 Silverlining Press Release, 8th November 2019
Secrets of the Mega Resort draws strong buyer interest ahead of UK premiere
The latest in a series of successful behind-the-scenes documentaries on boutique distributor Silverlining's programme slate has had buyers lining up to make offers. Secrets of the Mega Resort, a 90 minute special from Brinkworth Television, will air on Channel 5 this Sunday, 10 November at 9pm.
"This is a fantastic addition to the Secrets Of… series," says Samantha Sintes, Global Sales Exec at the Bristol-based distributor. "The other four documentaries in the series have sold in nearly twenty countries around the world so we were thrilled to be able to give buyers a sneak peek of Secrets of the Mega Resort at MIPCOM."
SBS Australia was the first to snap up the documentary, which can also be acquired internationally as a 60 minute programme. Pre-buy offers have been received from RTL Netherlands and Medialaan Belgium, with strong acquisition interest also shown in Sweden and Ireland.
Secrets of the Mega Resort centres on the exclusive Baha Mar in the Bahamas, the world's largest luxury holiday resort, costing £3.4bn to build. The awe-inspiring documentary takes viewers inside the inner workings of the hotel; from the bar that dispenses cocktails by computer to the resort's very own electricity plant, from the extraordinary uniform room to looking after the resident flock of flamingos. Cameras follow the 5,000 staff as they cook, clean and pamper their way to providing a five-star service to 7,000 guests at once.
"These behind-the-scenes documentaries make for enjoyable, engaging and informative television," says Malcolm Brinkworth, Executive Producer and MD of Brinkworth Television. "This is the fifth successful title that we've made for Channel 5 and international clients and the ongoing brand delivers warm-hearted, aspirational content, backed up by good characters and great access."
The series includes Secrets of the Mega Cruise Ship, Secrets of the Airport, Secrets of the Long-haul Flight and Secrets of the Hospital, all available as either 60' or 90' versions.