MAX is looking for the best model train builder in the Netherlands
Hilversum • 22nd October 2020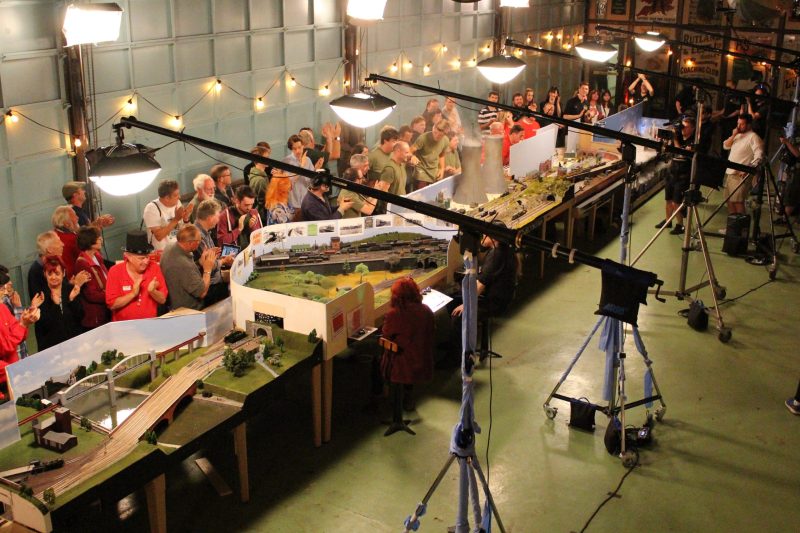 In the autumn of 2021, Omroep MAX will be looking for the best model train builder in the Netherlands in the new NPO 1 program The Big Small Trains Competition.
In the program, six model train builders compete against each other with their teams. Each episode has to be created within a few days – based on a theme – a completely new world. The time pressure, the cooperation and the sliding together of the different parts of the model railway make it exciting every episode: do the lights work, the technical parts work and the train keeps moving?
Who best combines creativity with technology? The winner of the competition will not only receive the honor, but will also win a trip on a historic train.
The Big Small Trains Competition is the Dutch version of the successful British format The Great Model Railway Challenge on Channel 5. With already two seasons and many viewers, it is now a successful and popular program on British television. Every week, young and old are charmed by the miniature worlds that the participants construct with great precision.
Jan Slagter : " Model trains have been extremely popular for generations. People – young and old, man and woman – are still starting with this hobby. With this program we show the Netherlands what beautiful model train builders can make. "
Model train builders can already register for this brand new program via: www.maxvandaag.nl
The Great Little Trains Competition is produced by Concept Street. The Great Model Railway Challenge is a Knickerbockerglory format and is distributed by Silverlining Rights.
The Big Small Trains Competition
In 2021 at Omroep MAX on NPO 1
www.maxvandaag.nl