Int'l nets expect Silverlining surrogacy doc
C21 Media, Nico Franks • 5th March 2021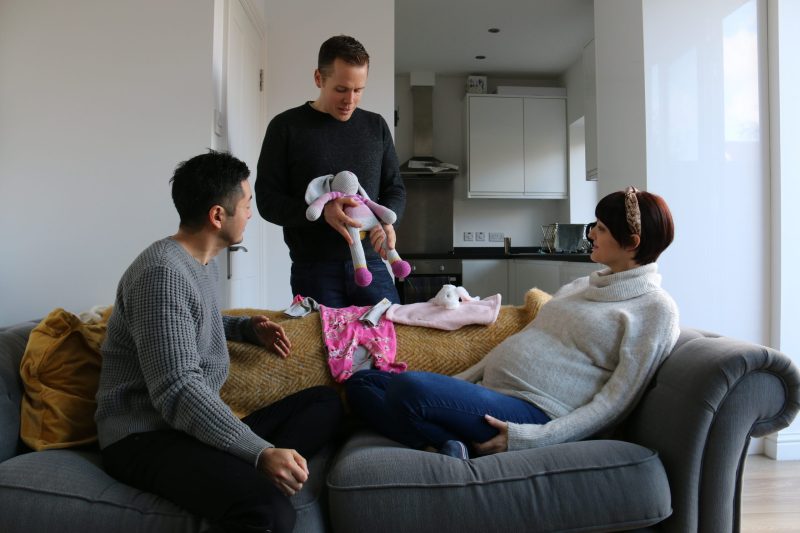 Broadcasters from around Europe plus one in Australia have pre-bought a forthcoming BBC documentary about surrogacy from the UK's Silverlining.
ProSieben in Germany, Medialaan in Belgium, TV2 in Denmark and TV2 in Norway, along with SBS in Australia, will air The Surrogates (3×60′), which launches on BBC3 via the iPlayer service on March 14 before later airing on BBC1.
Filmed, directed and produced by Chloe Campbell, it provides a unique and intimate look at the ups and downs of the surrogacy experience, following five different contributors on their journey.
It was produced by Sundog Pictures, which chose to secure the final amount of funding for the series through pre-sales with gap funding specialists Silverlining shortly after it went into production.
UK indie Sundog Pictures, run by Sam Branson, Johnny Webb and Claire Featherstone, was incorporated into Hillary and Chelsea Clinton and Branson's fledgling prodco HiddenLight last year.
"Normally we would have done a distribution advance, and we did have offers, but we really wanted a partner in this project and Silverlining absolutely proved to be the right choice," said Featherstone, who is now chief operating officer of HiddenLight.
Bethan Corney, founder and head of originals and copros at Silverlining, added: "Many producers are unaware of the success that can be had with pre-sales in raising that final tranche of funding they need. Not only that but it can be more lucrative for the producer. The commission fee we charge on raising pre-sales is significantly less than what a distributor would charge to recoup their distribution advance.
"Silverlining is in that sweet spot for finding £25,000 [US$35,000] to £70,000 per hour of funding through pre-sales with our extensive broadcaster contacts. We're also currently in the final throes of sourcing almost 50% of the budget for a new primetime series with a royal slant to air later this year. It's really exciting to be instrumental in getting projects like this over the line."