Int'l nets examine MH370 mystery
C21 Media, Nico Franks • 3rd April 2018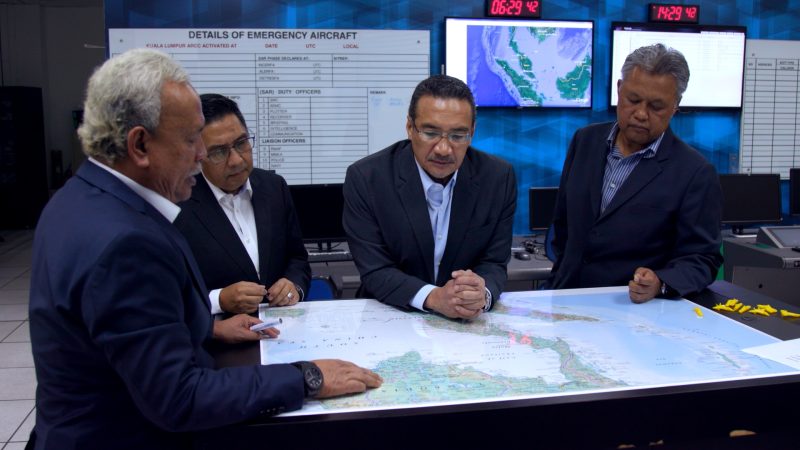 Knickerbockerglory's MH370: Inside the Situation Room
C21 Media, Nico Franks
3rd April 2018
Broadcasters in Australia, France and the UK have pre-bought a documentary about the missing Malaysian Airlines passenger jet from Silverlining TV.
Nine Network in Australia, RMC Découverte in France and Channel 5 in the UK will air MH370: Inside the Situation Room (1×60′) following deals with UK indie producer and distributor Silverlining.
The doc is produced by UK indie Knickerbockerglory and features exclusive access to the key people who, four years ago, were at the forefront of the crisis when a Malaysian Airlines passenger jet disappeared.
The doc is one of a trio of Knickerbockerglory projects Silverlining is taking to MipTV in Cannes next week, alongside First Time Call Girl (1×60′) and The Great Model Railway Challenge (6×60′).
First Time Call Girl follows a 22-year-old woman during her first month as an escort and features experienced escorts speaking candidly about the highs and lows of their profession.
The Great Model Railway Challenge (6×60′), meanwhile, is a competition format for Channel 5 that celebrates model rail enthusiasts.
Also on Silverlining's slate is Brinkworth Films' Secret Life of the Hospital, Secret Life of the Cruise Ship and Secret Life of the Airport, all of which air on Channel 5 in the UK, as well as Troop (13×30′) from Pelican Pictures in South Africa.
Silverlining will also be shopping Curve Media's Channel 4 special How To Make Your Marriage Work (1×60′), in which five married couples share the secrets of their staying power.