EXCLUSIVE AGATHA CHRISTIE DOC HAS SILVERLINING ON THE TRAIL  
Silverlining Press Release • 29th November 2019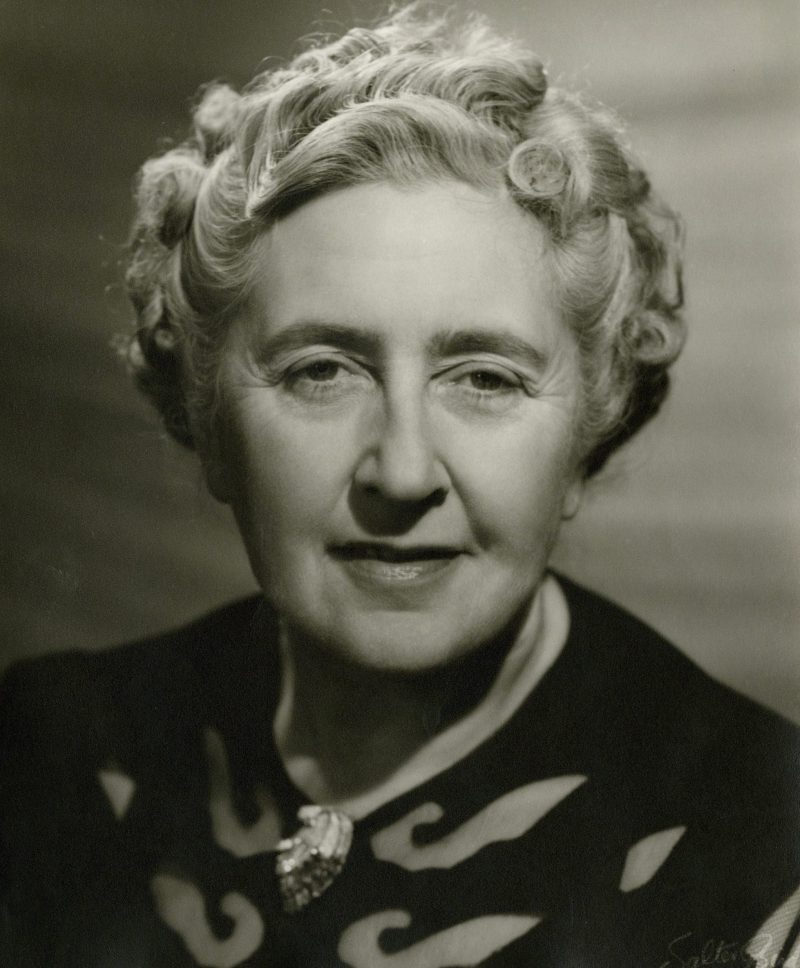 Silverlining Press Release, 29th November 2019
International buyers clued up ahead of Channel 5 premiere
Specialist factual distributor, Silverlining, is fielding intense interest from acquisitions executives globally for a new documentary on mystery novel doyen, Agatha Christie. Inside the Mind of Agatha Christie will premiere on Channel 5 on Sunday 15 December at 8pm. With access to the author's personal notebooks, letters and diaries as well as never-before-seen documents, the one hour special, produced by London-based indie Knickerbockerglory, is not simply a biography…it is also an investigation into the way Christie's mind worked and how this influenced her writing.
"I think this is really what has piqued so many buyers' interest." Says Bethan Corney, MD of Silverlining. "2020 marks 130 years since Agatha Christie's birth and many channels will be running Christie dramas to mark the anniversary. For those broadcasters looking for something different to complement that content, this documentary will sprinkle some star dust on her story in a really unique way, using drama clips, archive and specially-shot sequences." Inside the Mind of Agatha Christie has pre-sold to TV4 Sweden and TV2 Denmark with strong interest from other territories for both presales and ready-made acquisitions.
Knickerbockerglory has enlisted award-winning producer Natalie von Hurter to EP the documentary, drawing on her expertise in factual and documentary programming. "It was such a privilege to be able to shine a light on the mind of the best-selling crime author of all time." says Natalie. "Not only that, but we were lucky enough to work with Agatha's family, who gave us an intimate view of her private life and essential clues into her disappearance in 1926. This is what propelled her to turn her writing 'hobby' into such an illustrious career."
Inside the Mind of Agatha Christie features a rare interview with the writer's Grandson, Mathew Pritchard, as well as Great Grandson James. Some of the most distinguished authorities on the mystery novelist feature as contributors, including screenwriter Sarah Phelps, biographer Laura Thomas and author John Curran to name a few. "Their unique knowledge on the intricacies of Christie's psyche was fascinating," admits Natalie, "From how her lack of education sparked her prolific imagination, to how her experience of WW1 and the increasing bloodiness of the 20th century darkened her brilliant mind."
An investigative journey that takes us from Torquay, her birth place, to Turkey, which inspired her, the documentary will air on Channel 5 immediately prior to new Channel 5 drama Agatha and The Curse of Ishtar.
"We are really excited to be able to tell the real life story of one of the world's greatest writers and British national treasure, Dame Agatha Christie on Channel 5."  Says Daniel Pearl, Commissioning Editor at Channel 5.