Yeti build miniature design competition for More4
Realscreen, Nick Krewen • 3rd September 2021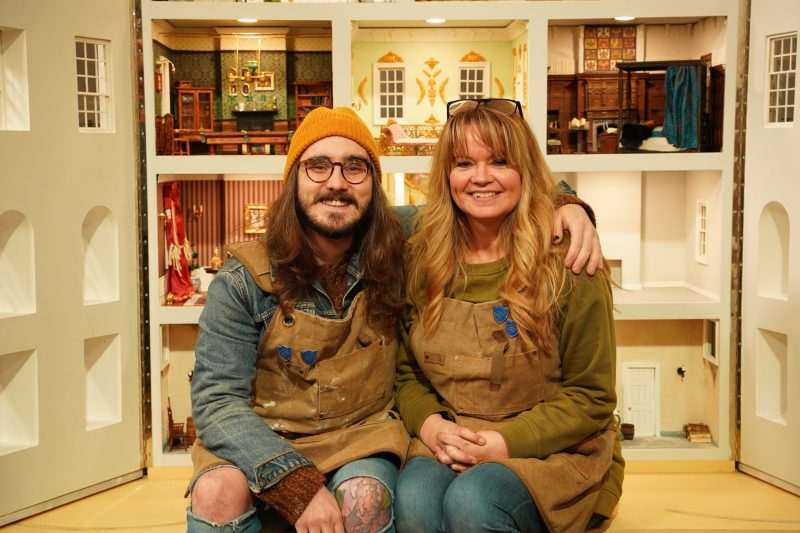 Contestants in Yeti's Great Big Tiny Design Challenge will have to go small to go big.
The Channel 4-commissioned competition – which airs as an eight-part series for More4 – pits designers vying against each other to renovate a dollhouse-sized derelict mansion and avoid elimination.
These "miniacs" – people who specialize in miniature creations – will be tasked with creating a Regency-inspired dining room with a dinner service; an art deco bathroom  and will need to be fully operational in order to receive approval from the judges, which include interior design guru Laura Jackson and world-record holding miniature sculptor Willard Wigan MBE (World's Tiniest Masterpieces).
Fronted by miniature collectible enthusiast Sandi Toksvig (pictured), who will be shrunken down to size through GFX  technology to offer "Tiny Tours" of the competitors' works, Great Big Tiny Design Challenge is produced by Wales-based Yeti and commissioned for More4 by Clemency Green, commissioning editor, Daytime & Features.
Toksvig won't only be giving "tiny tours," but also visits to stately homes across Britain that factor into the inspiration behind contestant builds.
Executive produced by Yeti's Siân Price, with the series produced by Samuel Simon, Great Big Tiny Design Challenge was funded in part by production finance broker and distribution agent Silverlining Rights, which owns worldwide distribution rights to the show and format.
In a statement, Silverlining founder Bethan Corney stated: "Creating incredible miniatures is a fast-growing trend, not just in the UK but around the world.
"The Great Big Tiny Design Challenge perfectly encapsulates the skills and difficulties involved in a fun competition format, and we think it will have enormous appeal with buyers globally."
More4 is a Channel Four-owned, free-to-air TV channel whose programming mainly focuses on lifestyle and documentaries.