Brinkworth's "Highclere" spotlights the real Downton Abbey for More4
REALSCREEN, ANDREW TRACY • 28th November 2022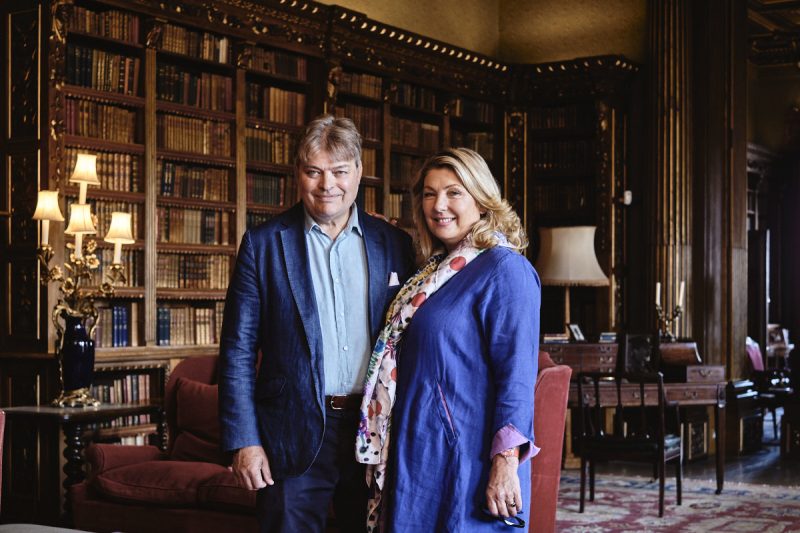 Highclere Castle, the real English estate that serves as Downton Abbey in the smash-hit drama series, is being spotlighted in a new docuseries premiering on More4 on Monday (Nov. 28).
Produced by Brinkworth and featuring narration from actor Lesley Nichol, who plays "Mrs. Patmore" on Downton Abbey, Highclere: Behind the Scenes (5 x 60 min.) offers exclusive access to the still-functioning 300-room castle and its owners, Lord and Lady Carnarvon. Each episode highlights different aspects of the estate and its residents, including the many colorful characters who work across Highclere's 6,000-acre property, from its farm and distillery to the gardens and grounds.
"This new series reveals the life behind the façade. With strong characters and compelling storylines, each episode will offer viewers an unprecedented look into the world of Highclere and the Carnarvons," said Lorna-Dawn Creanor, head of popular factual at Brinkworth.
The series director and producer is David McConnell, and the executive producer is Lorna-Dawn Creanor. Jasper Hone is the commissioning editor for More4.
The project is being distributed by Silverlining Rights, which presented the title to international buyers at this year's MIPCOM.