Brinkworth probes princes in the tower for Channel 4
Broadcast • 30th August 2023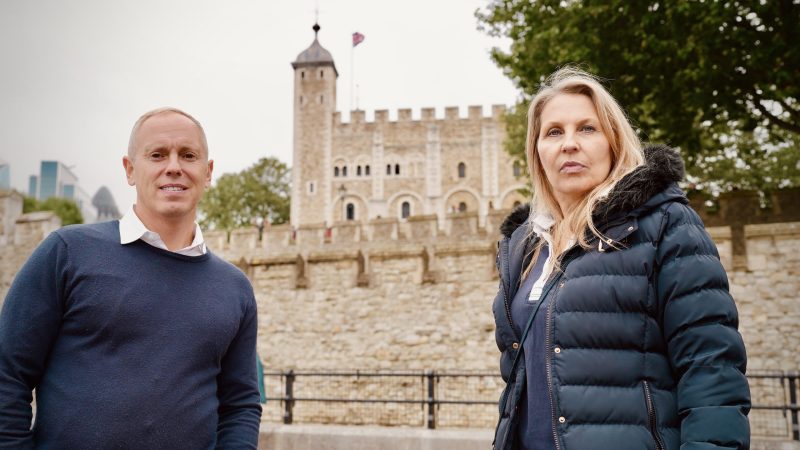 'Landmark' royal feature doc said to be full of revelations
Channel 4 has tapped Brinkworth Productions to re-examine the deaths of 15th century princes Edward and Richard in a feature-length film.
Rob Rinder and historian Philippa Langley will front 90-minute documentary The Lost Princes (w/t). It will see the pair undertaking a continent-crossing journey to figure out what happened to the young princes.
Edward V, the older of the princes, inherited the throne from his father Edward IV at the age of 12. His uncle the Duke of Gloucester (who later became Richard III) stood in to govern in the prince's place until he came of age. However, he placed his two nephews in the Tower of London and they were never seen again. Richard III has long been suspected of orchestrating their murder in order to secure his place on the throne.
Langley located the grave of Richard III in a Leicester car park in 2012 and she fronted previous C4 doc Richard III: King in the Car Park.
In the forthcoming doc, she is armed with a stack of fresh leads provided by her team of researchers across the globe to unearth the truth of what happened to the boys.
The Lost Princes was commissioned by Emily Shields, specialist factual commissioning editor at Channel 4. Malcolm and Xander Brinkworth exec produce, with Emilia Chodorowska producing and Janice Sutherland helming the doc.
Shields described it as a "landmark documentary" for C4, while Malcolm Brinkworth promised the doc would be full of "revelations".
"After years of determined research, Philippa Langley and The Missing Princes Project have unveiled a series of revelations that could revolutionize our perspective on a notorious period in royal history – the enigma of the Princes in the Tower," he added.
Langley said: "By throwing out old mythology and starting with a clean sheet we were able to bring evidence-based research to life on our screens, revealing the most remarkable discoveries, and writing a new chapter in the study of this centuries-old puzzle."