ALL ABOARD AS SILVERLINING DEPARTS WITH RATINGS WINNER
Silverlining Press Release • 13th September 2019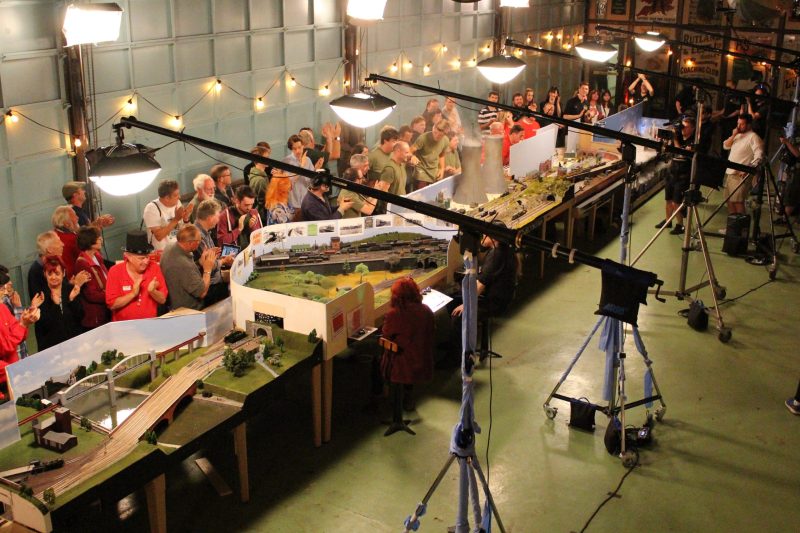 Silverlining Press Release, 13 September 2019
Great Model Railway Challenge Season 2 premieres on Channel 5 tonight
Bristol-based distributor, Silverlining, will be full steam ahead with the second season of Great Model Railway Challenge following its first broadcast on UK television this evening at 8pm. Channel 5's breakout hit of 2018 returns with another 15 teams ready to battle it out for the coveted GMRC crown over eight gruelling rounds. Each crew of gifted railway modellers must build a miniature wonderland, spectacular enough to impress two expert judges.
"This is a great format show because, unlike other competition TV programmes, it's not all about who wins." Says Bethan Corney, MD of Silverlining. "We've had healthy interest in the format rights and we're'chuffed' to have recently concluded an exciting deal to take the trains to the skies with Encore Inflight Ltd, which acquires titles for inflight entertainment on aeroplanes." The distributor, which also works with producers to raise finance for productions, is confident Season 2 of the title will be as successful for indie production house, Knickerbockerglory as the first round.
"Series One was a hit with viewers of all ages." Says Pat Doyle, Executive Producer of Great Model Railway Challenge. "They were drawn to the show's charm and idyllic filming locations, but the real stars of the show were the astonishing layouts. In Series 2 our modellers go even bigger and better!" says Doyle. Great Model Railway Challenge S1 pulled in an average of 1.2m viewers per slot, across its six episodes. The second series will see the hilarious James Richardson and Tim Shaw return as presenters, lending wit and eccentricity to the contest as a loveable crew of teams compete for top honours.
As a testament to the format's success, Season Two will comprise of eight episodes of 75 minutes each, extending the duration and run of the first series. "Channels looking for volume will appreciate the extended duration and number of episodes bringing our total acquirable minutes for GMRC to over 400." Says Corney.
Silverlining will be taking Great Model Railway Challenge S2 to MIPCOM 2019 as part of a slate of new titles. These include Strictly Street Dance (3 x 60' from Knickerbockerglory) which explores local dance culture in Brazil, South Africa and New York and Secret Life of the Mega Resort (1 x 60' from Brinkworth Films) which goes behind the scenes at a luxury resort in the Bahamas.