SILVERLINING LABOUR OF LOVE HATCHES ON SKY PLATFORM
Silverlining Press Release • 28th May 2020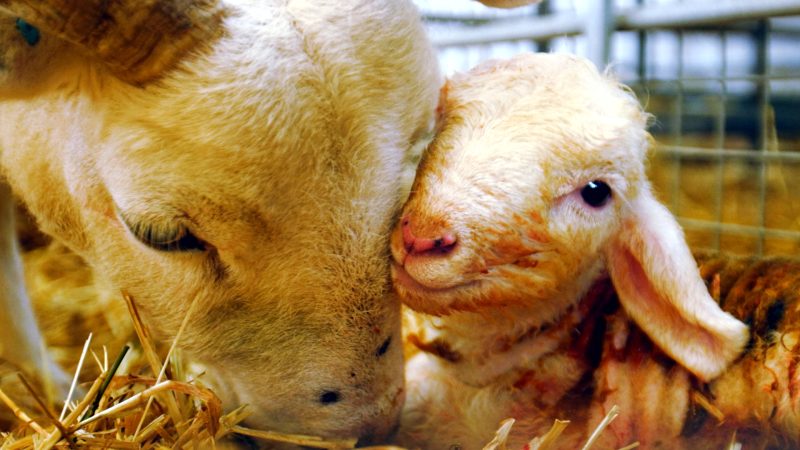 Silverlining Press Release
28 May 2020
Bristol funding expert turned 'Farm' dreams into a reality for Blakeway
Specialist production finance broker, Silverlining, will see the fruits of its funding labour take to screens in July as Wild Tales from the Farm (4×60'; 4K and HD), produced by Blakeway Productions, premieres on Sky Nature, the new home of family-friendly, wildlife and nature brand, Love Nature, in the UK. Commissioned by Love Nature, in partnership with Smithsonian Channel and ARTE France, for its online and streaming platforms across 200 million homes worldwide, Wild Tales from the Farm is a four part docu-series that unlocks the natural wonders and hidden drama of an idyllic farm and documents the struggles of its farm animals and wild visitors over the most crucial months of their year, from spring to winter. Blue Ant International oversees international licensing for the series.
Approached by award-winning Farm producers, Zinc Media's Blakeway in October 2018 to help secure the funding needed to turn the ambitious nature project into a reality, Silverlining MD Bethan Corney says the project immediately piqued her interest. "I could see at the outset that this series had legs! It offers a different take on filming farm animals and really brings something special in the way the story is told. I had no doubts we could find the funding to get it into production." With ARTE in France on board as commissioning broadcaster at the outset, Silverlining set about doing what it does best to raise the major finance required to get Wild Tales from the Farm fully funded and into production. Less than two months later, Corney had secured Love Nature's commitment, in partnership with Smithsonian Channel in the US.  "It was really fortuitous timing for us – having just been to MIPCOM and had dialogues with Love Nature, I knew exactly what their content needs were. This was the perfect opportunity to bring the parties together." Says Corney.
"We're incredibly excited about our first project with Love Nature and delighted to be working with both Silverlining and ARTE France." Says Greg Sanderson, Interim Managing Director at Zinc Television London. "I hope that this gorgeous series, produced by a fabulous team in Bristol, can stand as a symbol for what Blakeway is planning to build in the Natural History sphere." The idea for Wild Tales from the Farm had first been seeded a number of years earlier by Executive Producer Lucy van Beek. Whilst ARTE France funding was secured early on, it was only when Silverlining came on board and Love Nature and Smithsonian Channel was engaged that production could begin in earnest. Over a whole year of filming, Blakeway Productions captured the complex undertones of life on a farm, from a unique animal perspective. Each episode is crafted to reveal a dramatic and secret world of intrigue, lust, danger and death as viewers gain insight into the carefully crafted 'characters' who live on the farm.
What truly brings the series to life are the rich colours and extraordinary detail. Filmed in 4K, in line with Love Nature's commissioning strategy, Wild Tales from the Farm shows the animals and their natural setting in the most glorious light.
"Bethan is skilled at bringing us projects with all the storytelling elements we look for when greenlighting original content for Love Nature: animal stories that will forge emotional connections with our audience, the very best natural history filming techniques and expert talent that will tie everything together," says Carlyn Staudt, EVP, Love Nature Programming and Development. "Blakeway Productions is one of the best natural history production companies in the UK and their work on this series has explored rarely examined behaviour by farm animals and will give our viewers access to the many scientific discoveries unveiled in this series."
Wild Tales from the Farm was co-executive produced by Patrick Morris (former BBC executive producer) and Lucy Van Beek. Executive Producer on behalf of Love Nature is James Manfull. Executive Producer on behalf of Smithsonian Channel is Tria Thalman.
Wild Tales from the Farm will broadcast on Sky Nature, the broadcast giant's new natural history platform in the UK, from 5 July 2020. Documentaries and series from Love Nature will be available to Sky customers on demand and on NOW TV.