TRAINING TEACHERS TO KILL
Silverlining TV • 22nd November 2018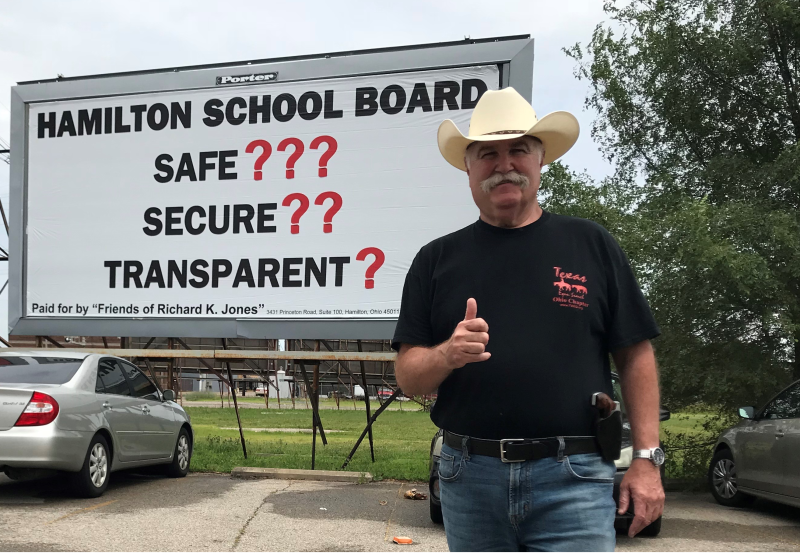 22nd November, 2018
Channel 4 Factual has commissioned from Sundog Pictures (1×60 mins) Training Teachers to Kill.  This timely and shocking documentary will witness the heated debate playing out in real time where school boards in America are seriously considering arming their teachers for the first time in order to protect their very vulnerable pupils.  Many schools are now simply waiting for an expected gun attack from a disturbed pupil.
The film will be directed by award-winning Kira Phillips (My Baby's Life: Who Decides and Doing Time, both for Channel 4; and winner of the Howard League for Penal Reform Media Award).   It will feature Butler County Ohio, where two years ago a mass shooting occurred. As a direct result, the community are now grappling with controversial and worrying ideas on how to keep their schools safe.
Included is the Sheriff who is so passionate about arming teachers that he puts billboards up in town to persuade the community that he is right.  There'll also be alarming stories of those who have the first-hand terrifying experience of being under attack from a fellow pupil.   As a direct consequence of these horrific incidents some local pupils, as young five, are now drilled in the art of how to survive in an attack.
On the other side and featured will be those who fervently disagree with this proposed idea including a boy who was shot, and his father who have both publicly forgiven the shooter.  They don't believe the answer is for teachers to carry guns.
Sundog has gained access to FASTER, one of America's most controversial summer schools where high school teachers are trained to use guns, deal with potential school shooting scenarios and if the situation demands it, kill. The film follows the summer course in the foothills of the Appalachians, where teachers undergo target practice.  Here they are put through drills that simulate school shootings.  This documentary will present both sides of the argument and consider who might win the battle of arming America's teachers
Katie Buchanan, Creative Director, Sundog Pictures, says: "After the Parkland School massacre in Florida, Trump's tweet that teachers should be armed made headlines around the world. His suggestion that teachers should be armed sent shockwaves. In reality there are actual training centres which focus on teaching high school teachers how to shoot in order to protect pupils in their school.  We gained access to one of these to find out what was going on."
Johnny Webb, CEO, Sundog Pictures, says: "Telling stories that make a difference is what Sundog is all about. Training Teachers to Kill  follows a line of high-profile, headline-hitting films looking at big issues, including  Breaking The Taboo: The War On Drugs and #deathpenaltyfail, our innovative exploration into why the American death penalty system is not working.  We are keen to continue to shine a light on the stand-out issues of our time and bring them to new audiences."
Training Teachers to Kill is Exec Produced by Katie Buchanan and directed by Kira Phillips.  It is distributed globally on behalf of Sundog by Silver Linings.
Commissioning Editor: Charlotte Desai
Director: Kira Phillips
Production Company: Sundog Pictures
Distributor: Silverlining Rights Limited